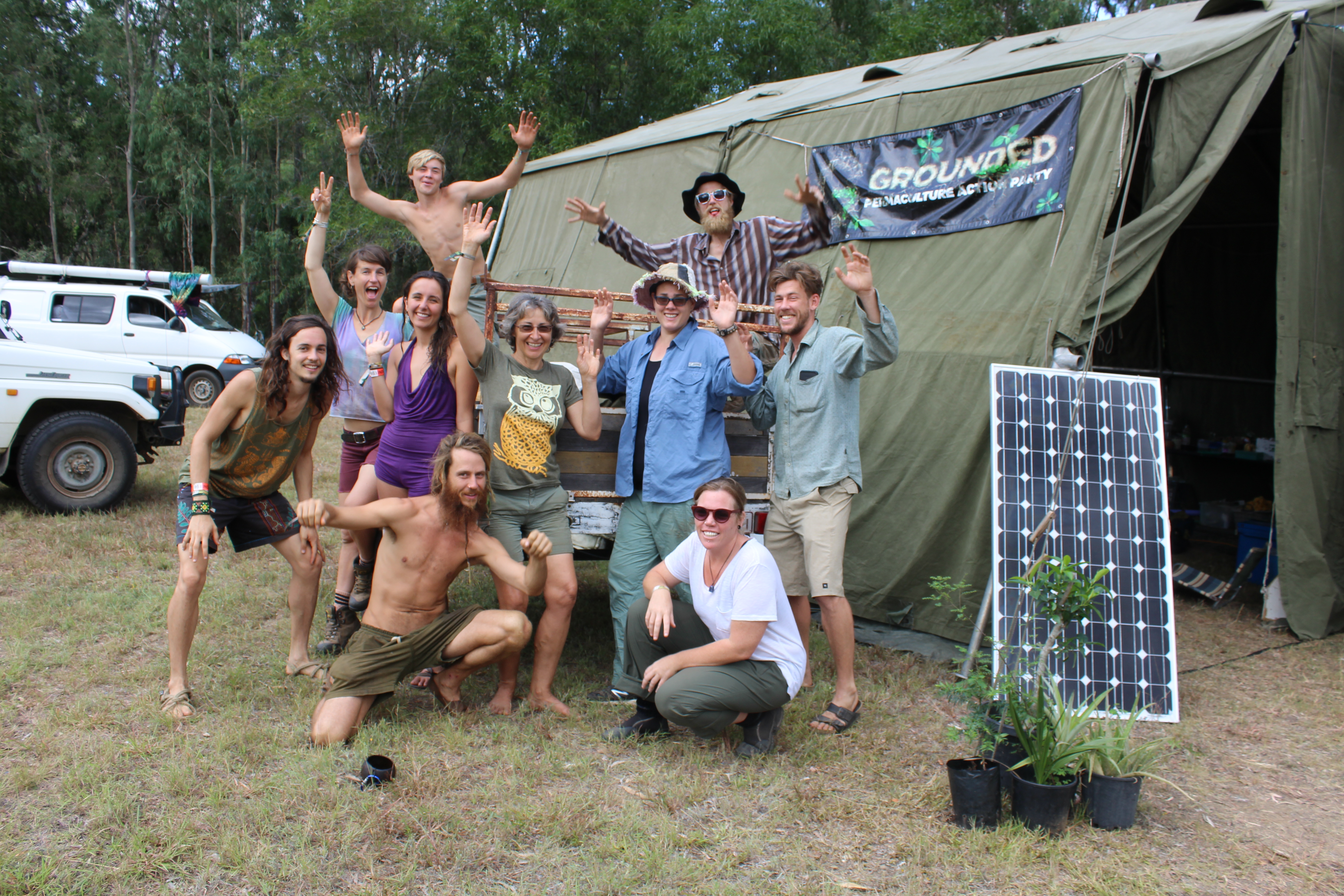 We hold a strong vision for bringing more Permaculture Action to parties everywhere and this last week shows what is possible when people from different walks of life hold a similar vision. With such solid support from the director of Earth Frequency Festival, the volunteers that run Peak Organics at Ivorys Rock, and the staff at Ivory's Rock, the Grounded Permaculture Retreat at EFF2017 was a win-win-win-win-win for everyone involved.
Our 5 students got taste of not only the theoretical side of Permaculture, (which most people who use the word still don't understand) but an in depth, hands on understanding of permaculture in action. We got our hands dirty with organic and biodynamic farming, leaky weirs, social permaculture, bush foods and citrus orchards. They found out that people attuned to the natural cycles of our world tend to follow the ethics and principles of permaculture without even knowing it.
Earth Frequency Festival got to expand their official program beyond a weekend festival into practical land care education and allow a small group of participants to really tune into the Earth Frequency at Ivory Rock. Despite being an outdoor event, most people that come the the party have no idea of what happens on site outside of that weekend. Our students got to spend time on the organic farm, tour the site and really get to know the people that make Ivory Rock such an incredible venue.
The staff and volunteers that run the venue and Peak Organics got to share some of their amazing knowledge and experience of turning an old run down cattle property into what it is today; a world class venue slowly being converted into a little slice of paradise, and they received some much needed youthful energy in tackling some of those labour intensive jobs as well as expert advice on citrus orchard care.
And finally Grounded Permaculture got to deliver on what we believe is an integral part of the evolution of festival culture into a permanent culture, a permaculture.
Thank you to all that made this possible, see you in a month for our very own Grounded Gathering 2017!